Businesses Coping with COVID-19: PCOM
PCOM STUDENT EMERGENCY FUND CREATED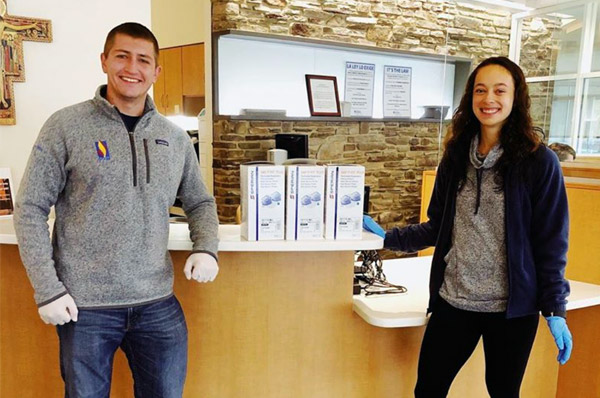 April 15, 2020
As students work to meet the demands of professional and graduate school while coping with the hardships created by the COVID-19 pandemic, they continue to demonstrate incredible strength, compassion and leadership in the face of adversity. PCOM medical students have raised more than $36,000 and secured over 7,000 protective masks to be distributed to local health professionals. PCOM Georgia students have worked to secure protective gear for local hospitals and assist area residents with food shopping.
"PCOM's focus remains, as it has always been, on the health, safety, and well-being of our students," said Jay. S. Feldstein, DO '81, President and CEO of Philadelphia College of Osteopathic Medicine. The College, he explained, is working to further support students through a new initiative—the PCOM Student Emergency Fund.
The PCOM Student Emergency Fund will help students who have had their education, training and lives impacted by COVID-19. Funding will be distributed for the most basic needs including food and nutritional essentials, housing, or travel expenses to help students return home from now-suspended clinical rotations.
"We are extremely grateful for the investment and support as we navigate this unprecedented time in our history and our health," Feldstein said.
To make a donation to the PCOM Student Emergency Fund, visit the PCOM Alumni Association website.