SEPTA strike is over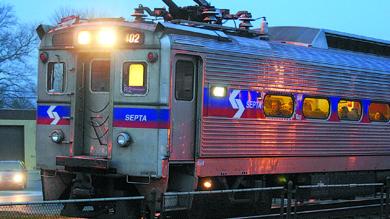 "The region's commuters and employers let out a collective sigh of relief when they woke up this morning to hear that SEPTA and the Transport Workers Union reached a tentative agreement." Philadelphia Business Journal

 


Here's the latest from Newsworks.org– 
A nearly weeklong strike by SEPTA workers that threw thousands of commuters into turmoil and threatened to dent voter turnout on Election Day ended early this morning, when SEPTA and the union that represents 4,700-plus bus, subway and trolley workers announced a tentative five-year contract that will restore service starting today.


Service will be phased back in today on the Market-Frankford Line, Broad Street Line subway, city buses and trolleys, with full schedules restored by the start of the service day on Tuesday. SEPTA officials said routes would be put into service as employees report for duty this morning, and that today's afternoon rush hour is expected to be nearly back to normal.
"We believe this agreement is fair to our employees, and to the fare-paying customers and taxpayers who fund SEPTA," SEPTA Board Chairman Pasquale T. Deon Sr. said. "It provides for wage increases, pension improvements, and maintains health care coverage levels while addressing rising costs."


In a statement, Mayor Jim Kenney said: "I am thankful that the Transport Workers Union and SEPTA have reached a settlement, and I am very grateful to residents and commuters for their patience over the last six days. I also want to personally commend Deputy Mayor Rich Lazer, State Representative Dwight Evans, the Governor's staff and Congressman Brady for working directly with SEPTA's management and TWU during this difficult negotiating period. I look forward to approval of the deal by the full membership of Local 234 and by the SEPTA Board."


Commuters can check SEPTA's website and twitter feedfor updates. Limited service on the Market-Frankford Line and Broad Street Line resumed at 9 a.m., with trains running every 15 to 20 minutes and making all stops (except Fifth Street/Independence Hall Station, which is closed as officials prepare for an Election Eve rally tonight featuring President Obama, the First Lady, former President Bill Clinton and Chelsea Clinton). There's no service on the Broad-Ridge Spur.

Full story from newsworks here.